Proce
ss
We dig and dig until we find out what makes you stand apart. Then we use our creativity to find the most eloquent way of expressing this.
What is small agency thinking?—
Small agency thinking means we approach every client brief with the same care and attention. It means we sweat about the little details that can make a big difference. It means your project won't be passed along from one person to another … to another. It means we know that beautifully executed ideas can seriously improve your business.
So small agency thinking means big ideas and big impact.
We don't follow the latest trends; instead we follow our gut instinct for timeless ideas. And we don't work for clients, we work with them. Chemistry and fit are hugely important to us; honest, open relationships are key to unlocking great work. We love working with brands who love what they do as much as we do. But strictly no nasty ones — tobacco peddlers, dodgy drugs companies and Rain Forest tramplers, on your way.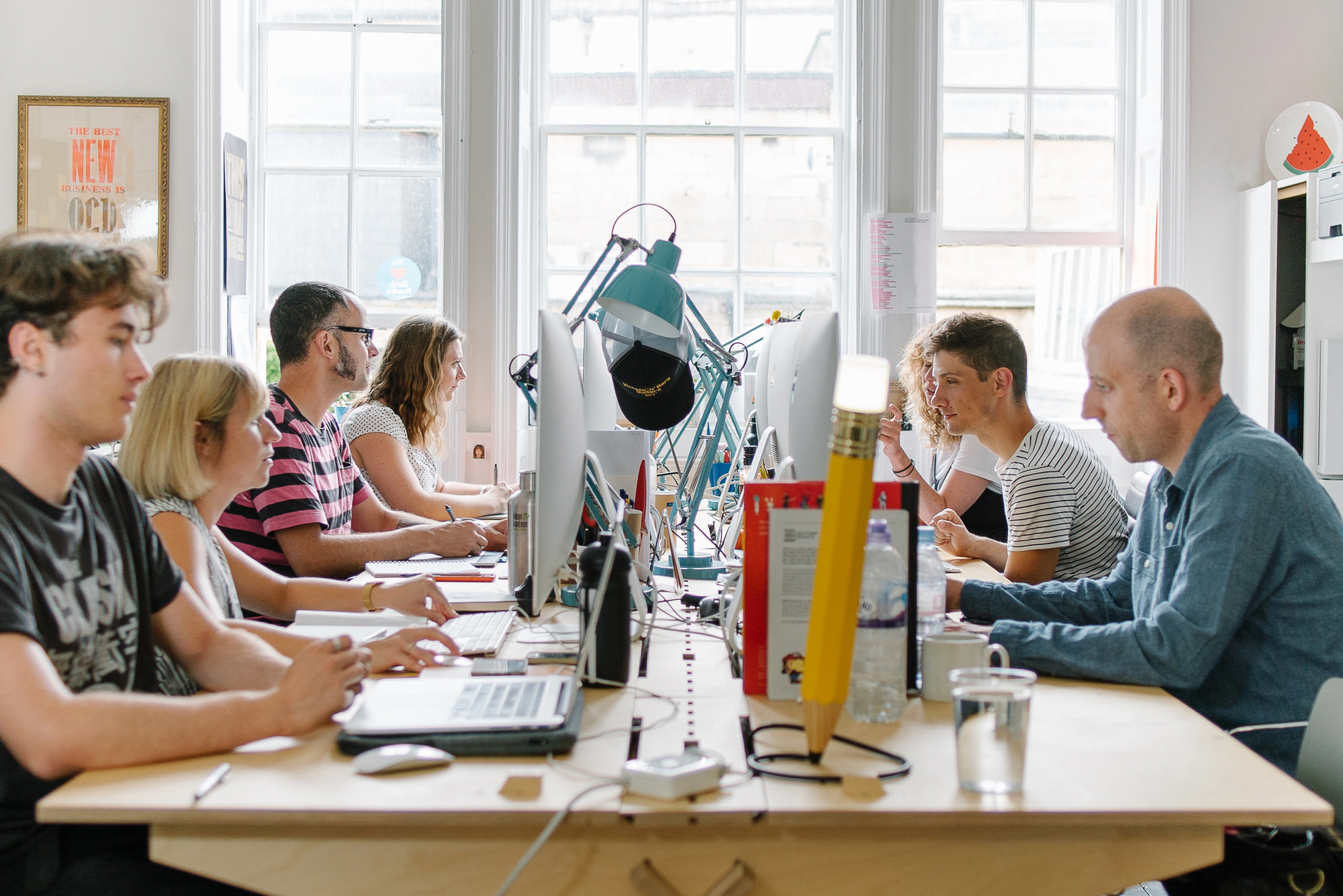 Why work with us?—
Because we're Supple. We stretch your budget further by breaking the traditional agency structure. Instead, we use a network of trusted creative specialists, and can handpick the talent to suit your project.
We have a diverse range of experience, covering branding, print, advertising, digital, motion, environmental graphics, illustration and packaging. Our small but perfectly formed team is talented and committed, determined to get the best out of each project we take on. This commitment recently had us crowned as one of the UK's Top 30 Agencies. Which is nice.
And our founder Jamie Ellul has almost 20 years' experience at some of the UK's leading branding agencies; his work has been recognised at all the major international design awards with every coveted, oddly shaped piece of wood, glass, metal and paper you can imagine.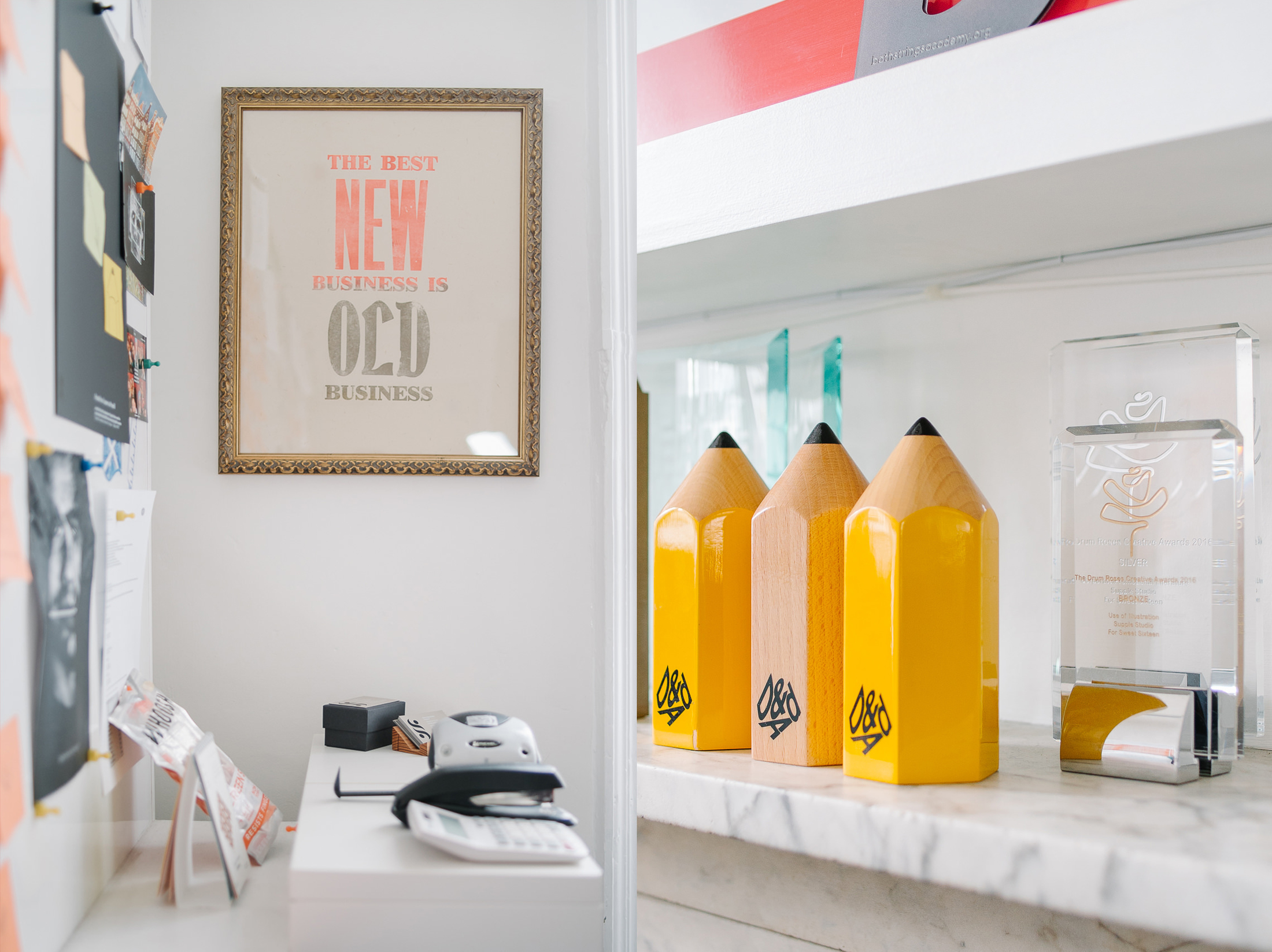 How we work—
Digging—
First of all we ask questions, lots of them. We question your brief, we ask what makes you tick, what makes you different, what your audience expects of you and who your competitors are.
Defining—
We use this information to help shape a creative strategy. We hunt for what makes you unique, so we can reflect this in your vision, values, positioning and mission.
Doing—
With a strategy agreed, we can put our thinking caps on. Never jumping straight on to a computer, but always scribbling, searching for ways to create bold brand identities filled with meaning, personality and ideas.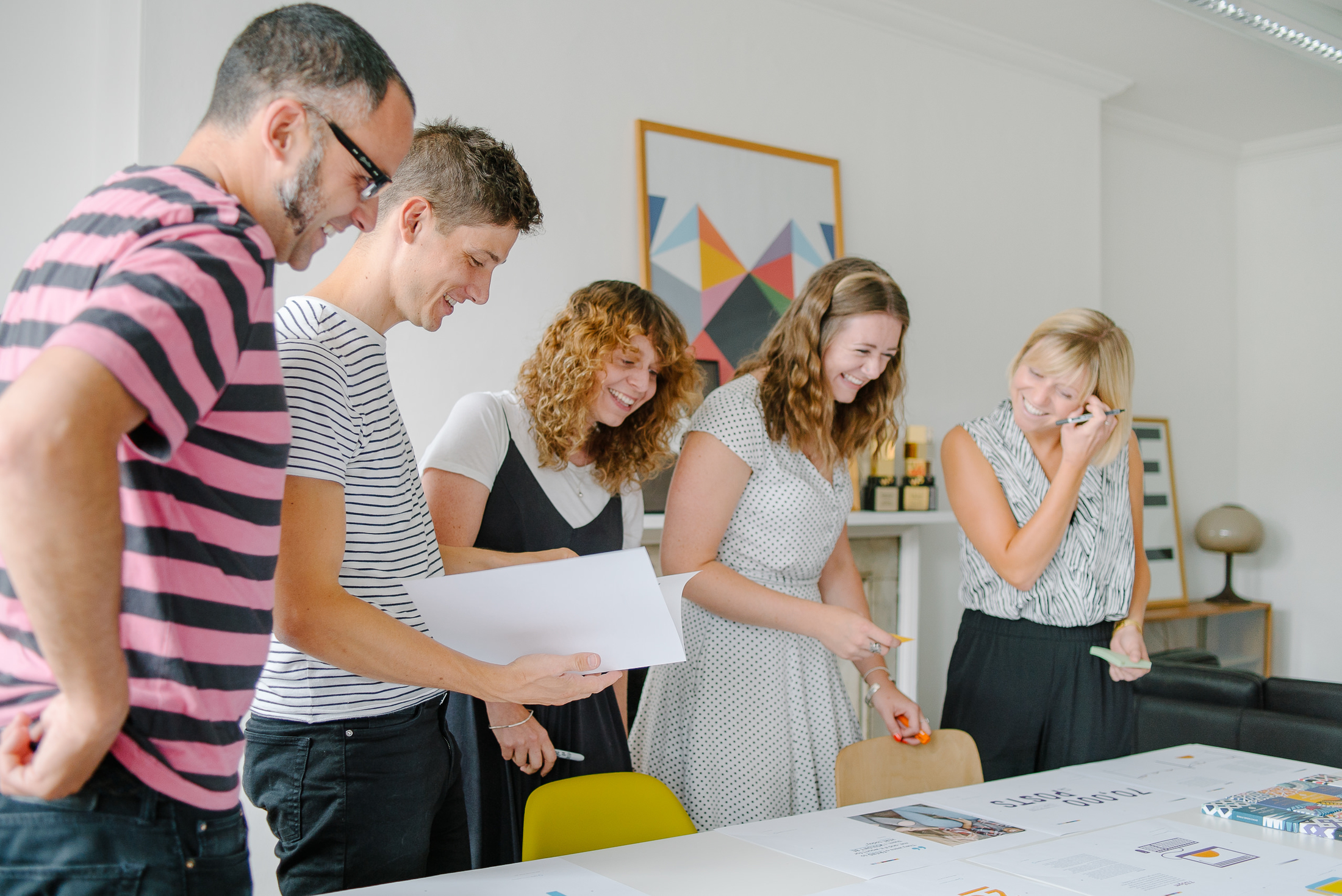 Who we work with—
Past—
BBC, BAFTA, British Heart Foundation, D&AD, Marussia Beverages, New York Times Magazine, Nike, Samsung and Land Securities.
Present—
Arjowiggins Graphic Papers, Bath Rugby Club, Bath Spa University, Brownsword Hotels, Channel 4, Chartered Society of Designers, Childline, Clore Social Leadership, Elm Law, Film4, The Glove Factory, Hector Finch Lighting, The Leonardo DiCaprio Foundation, London Cycling Campaign, National Museums of Scotland, National Trust, NSPCC, ORX, The Power to Change, Prison Radio Association, Project Everyone, Royal Mail, The Royal Institution, The Royal Mint, Sharing Economy UK, Somerset House, Thames & Hudson Books, University of Bath, University of Bristol, University of the Arts London, University of Newcastle Australia, University of West of England, Warminster School, Watershed Bristol and Wise Investment.
Future—
We'd love to hear from interesting people who'd like to create great work with us.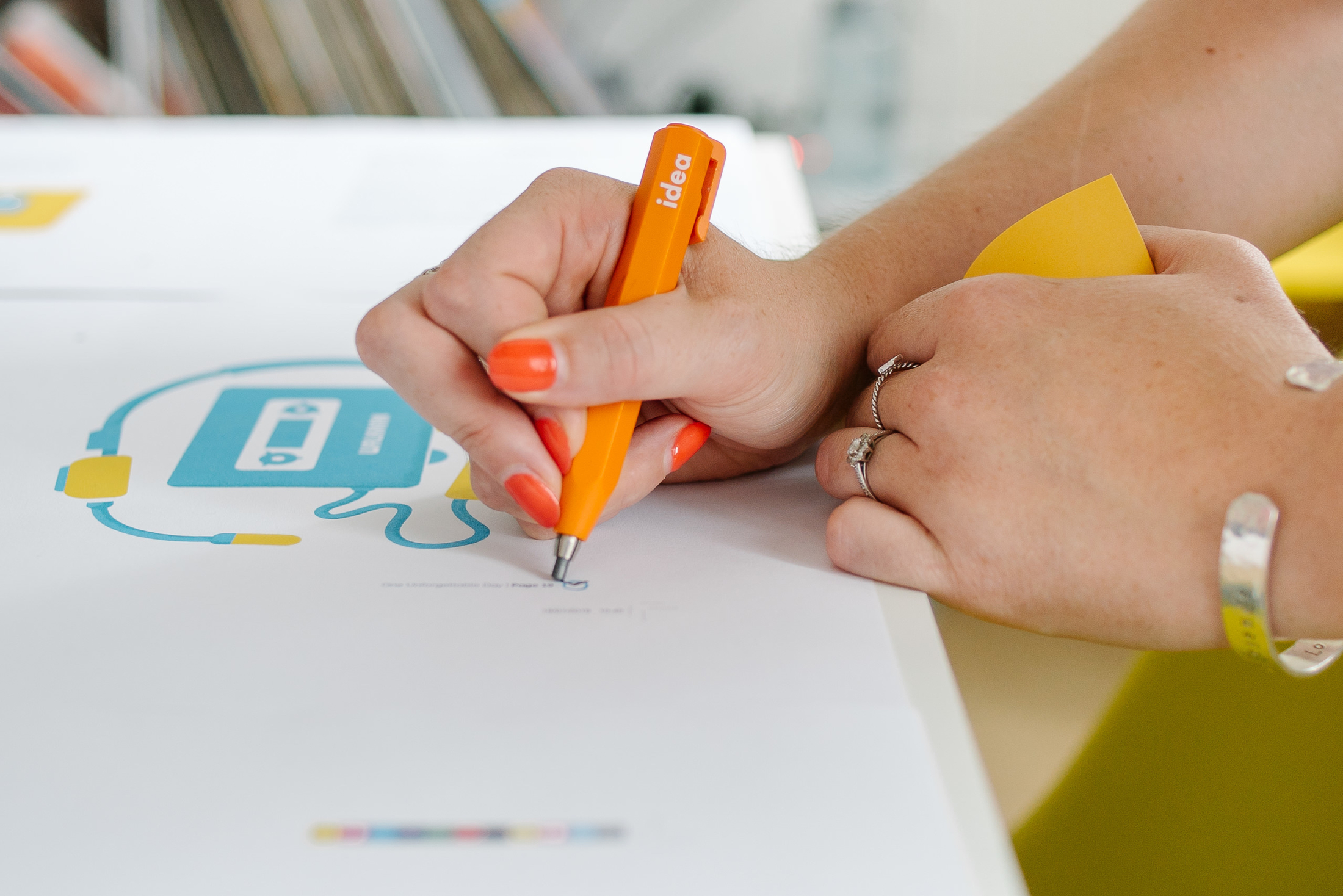 Rebecca Skinner, Senior Designer—
After graduating from Falmouth University, Becks kicked off her career at the London office of acclaimed agency The Chase. During her seven year tenure, she progressed to lead designer, contributing to their crowning as the number one UK design agency in 2012. In 2014 she switched to freelance – working with agencies such as The Partners, NB Studio and Alphabetical.
Becks' experience spans a diverse range of clients and sectors, from large international corporations to small start-ups. These include Royal Mail, D&AD, Npower, Tesco and London Zoo to name a few. Her work has been recognised by a host of creative awards schemes including D&AD, Art Directors Club. And in 2016 she was shortlisted for Design Week's Rising Star Award.
In 2017 she swapped the big smoke for the rolling hills of Bath to start a family, and in 2018 joined the Supple team. For Becks being creative isn't just a day job. In her own time she likes to turn her inventive eye to any number of projects – whether that's creating kid's illustrations, gardening, cooking or baking showstopper cakes.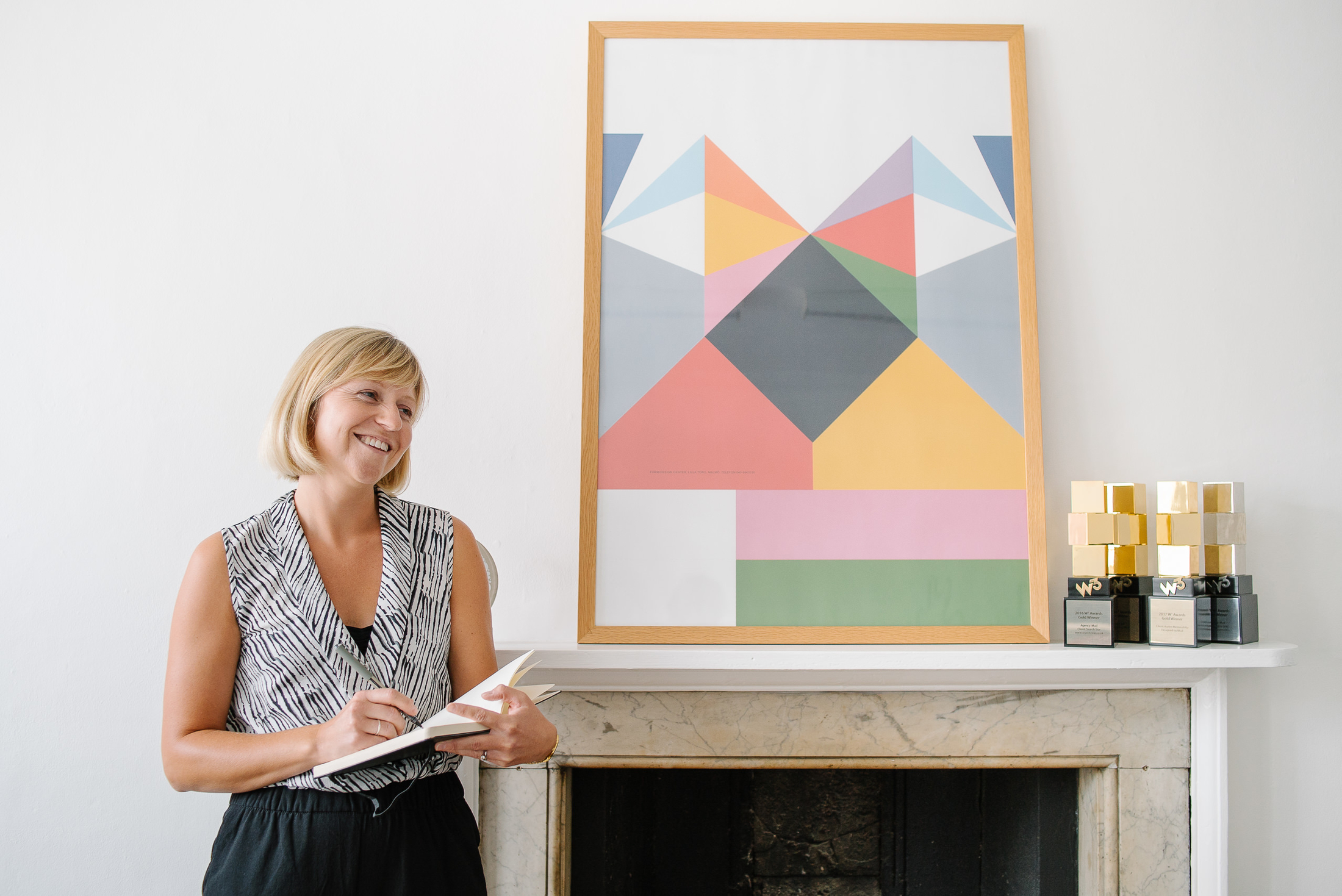 Jamie Ellul, Creative Director and Founder—
Jamie is a Fellow of the Chartered Society of Designers and awarded member of D&AD. He started his design career at hat-trick design consultants in 2001 after graduating from Somerset College of Arts. Whilst at hat-trick, he worked with a diverse group of clients including Fairbridge, BBC Books, The Royal Mail, Natural History Museum, Capital Radio, Land Securities and NESTA. In 2005 he became senior designer at Blast, where he designed the award-winning Inuit Paper identity and campaign for Arjowiggins, as well as work for BBC Events, University of the Arts London and the Arts Council.
In 2007 as a senior freelance designer, Jamie worked with The Partners, 300million, fivefootsix and Wiedemann Lampe before establishing Magpie Studio in a pub in early 2008 with two of his best buddies. Magpie Studio went on to become one of the UK's most internationally awarded agencies (6th in the Design Week Creative Survey 2013) working with household names from Apple to the British Heart Foundation, Nike to Royal Mail.
In 2013 Jamie relocated to Bath where he started Supple Studio (not in a pub this time). Bringing with him a wealth of experience and an enviable list of clients including Channel 4, Royal Mail, The Royal Mint, University of the Arts London, The Royal Institution, The Chartered Society of Designers, NSPCC and National Museums of Scotland. Over the years he has written various articles for the British design press and has been awarded a plethora of pieces of wood, metal and paper – eighteen D&AD Awards (including three silver nominations, an Impact Award and two Yellow Pencils), eleven Design Week Awards (including two winners and four commendations), two ADC NY Silver Awards and a Cannes Gold Lion for branding. But he never got himself the elusive record deal he was really after.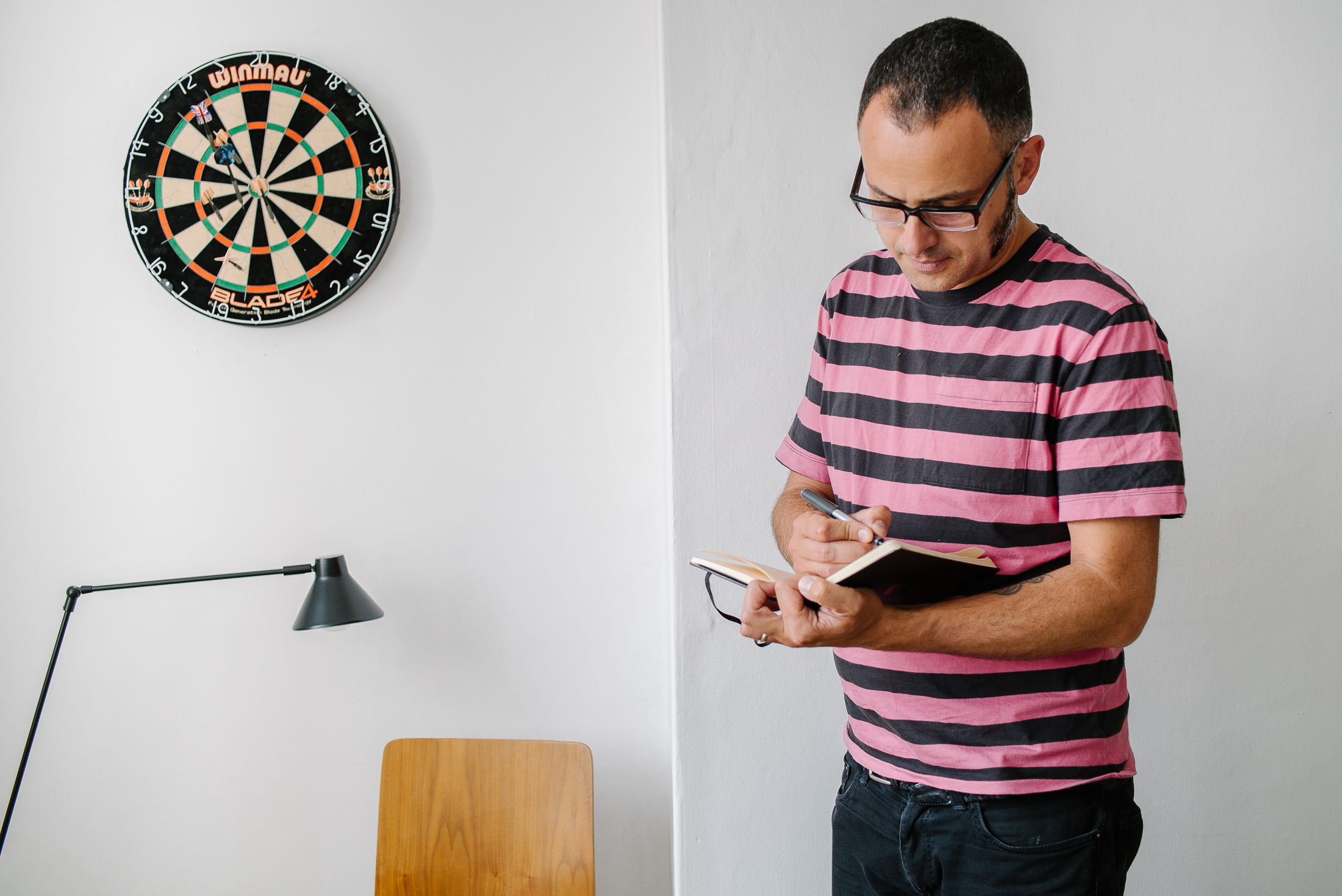 Katie Cadwallader, Senior Designer—
Katie graduated from Falmouth University with a first in Graphic Design. An all-rounder and excellent communicator, Katie was awarded the RSA Award for her branding work for 'No Screen Sundays' in her third year. In 2017 she was awarded the Rising Star Award at the Design Week Awards in recognition of her talents and became an awarded member of D&AD. Since joining Supple Studio she's worked on projects for Channel 4, Royal Mail, University of the Arts, National Museums of Scotland, NSPCC and The Royal Mint.
A talented animator and motion graphics designer, she brings enthusiasm, clever thinking and outstanding organisational skills to every project she touches. She also plays a mean sax.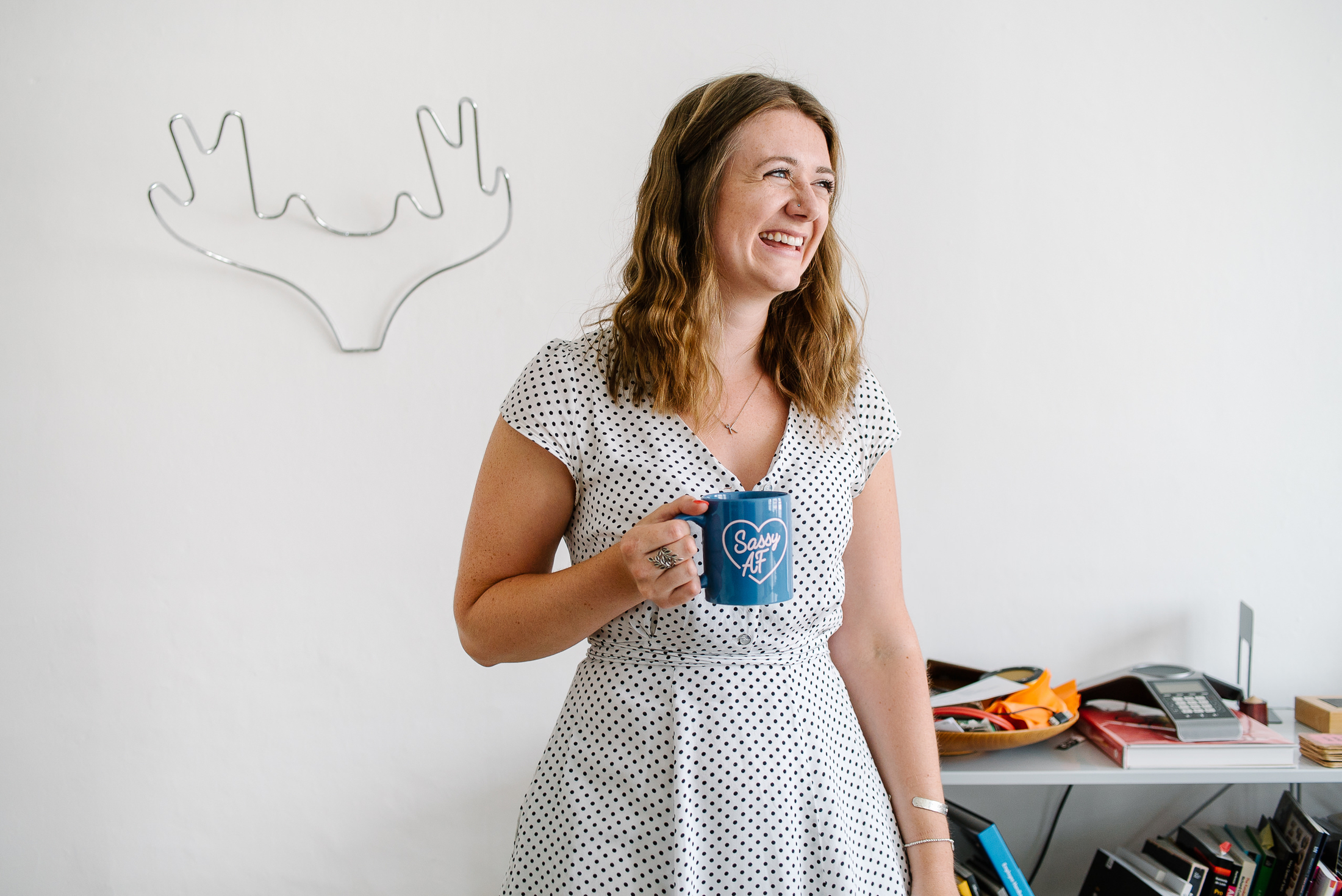 Phil Skinner, Design Director—
Phil graduated from Falmouth University with a first in Graphic Design, before landing his first job at Purpose in London. Phil went on to be selected as one of Design Week's Rising Stars and worked with a diverse range of clients from Orange to Royal Mail. His career path took him to Turner Duckworth – a London and SF based branding and packaging agency with an enviable client list such as Amazon, Green & Blacks, Levis and CocaCola – and onto Magpie Studio in 2014. At Magpie Studio he worked across a range of sectors, for clients large and small and helped contribute towards Magpie's esteemed position as the third most awarded agency in the UK (2016). Phil is a truly multi-disciplinary designer and has worked extensively across branding, print, packaging and digital; winning an armful of international design awards for his trouble.
In 2017 he relocated to Bath to join the Supple family, and to start a family of his own. A keen chef, cyclist and budding home brewer – Phil likes nothing more than winding down in the evening with an extravagant home cooked meal and a glass of his own beer.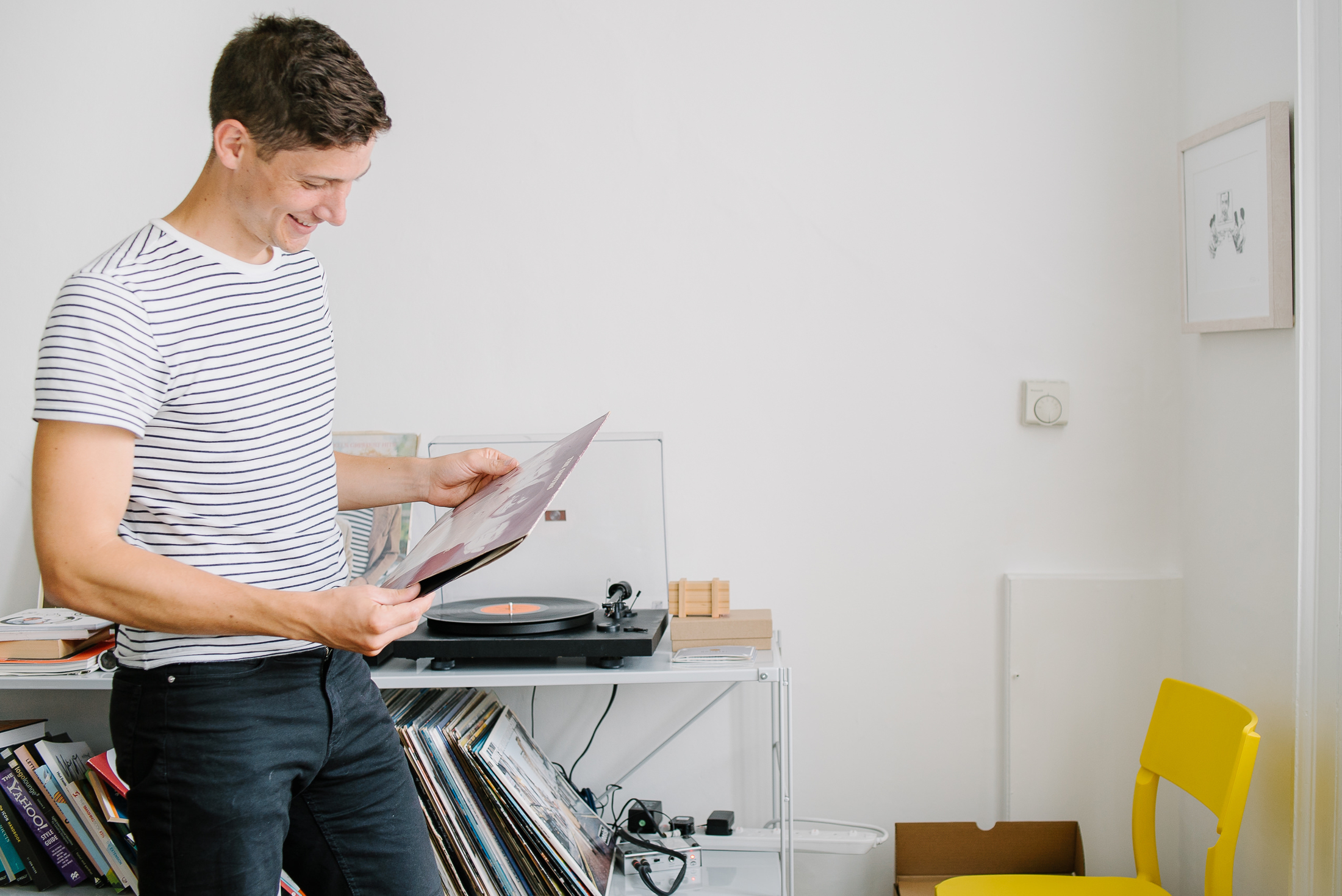 Sheri Dykes, Designer—
Sheri graduated from Falmouth University and went on to work at various respected agencies in London, including Carter Wong and fivefootsix, before making the move to the West Country to join Supple Studio in 2015. Through her career so far she's worked with the BBC, Ben & Jerry's ice cream and Walls. And Sheri's hit the ground running at Supple working on Royal Mail stamps, branding a lighting range for Hector Finch and designing a coffee table book for Thames & Hudson amongst other diverse projects.
A talented illustrator, she's most comfortable with a pile of post it notes and pencil in hand, ready to fill our whiteboard wall with clever, witty ideas no matter the project. Sheri loves puns, Star Wars and the view across the Bath rooftops from her desk.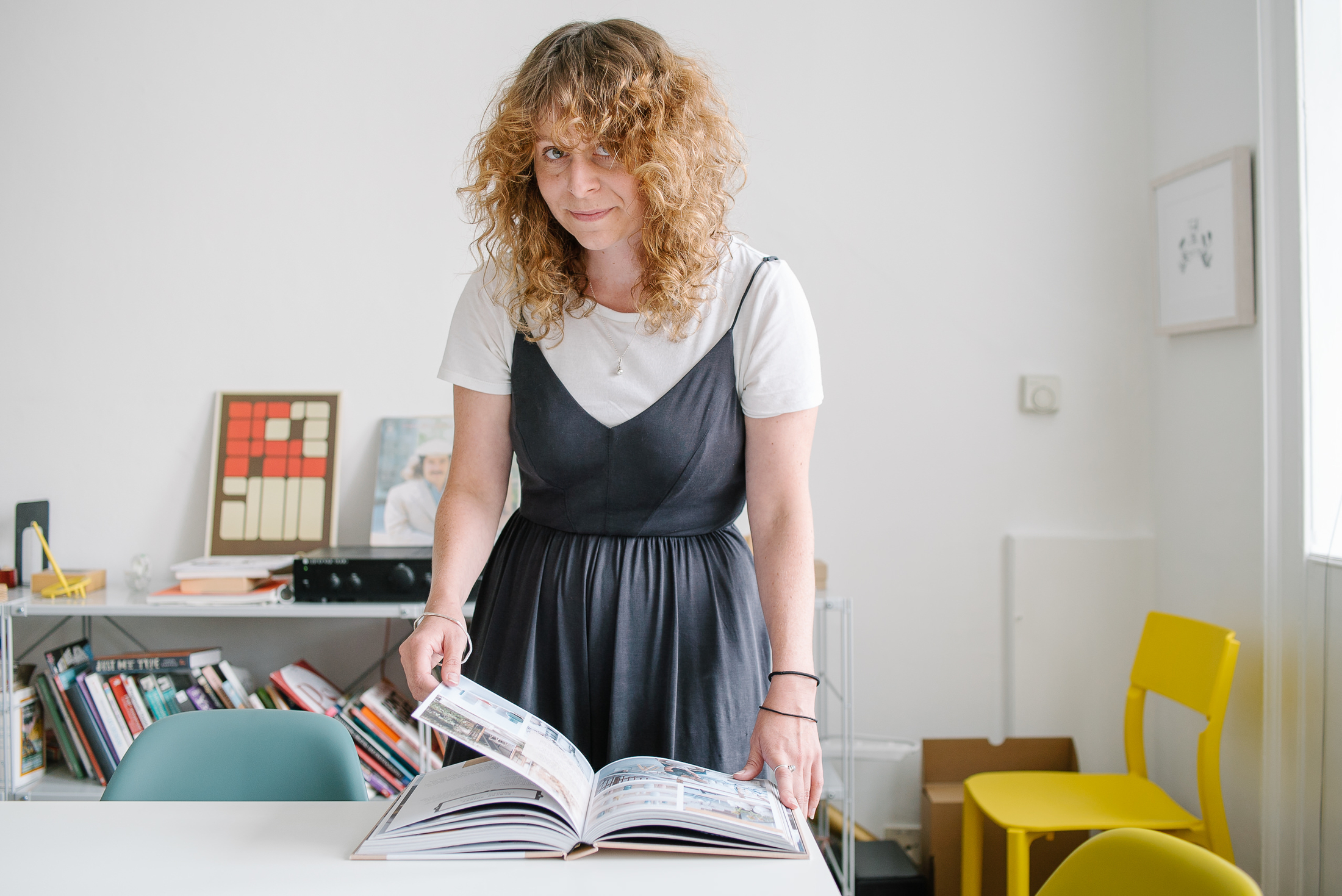 Our collaborators—
We think that being a small agency is beautiful. Partly because it means we can get together with super-talented people who make us look good. We're open about the specialists we work with (in fact, we'd go so far as to say we're proud to be associated with them). Here are some of our regulars ...